In May, I reached out to you with an update on our ongoing efforts to bring back the beloved Zilker Train. We promised to share regular updates with you about the progress of this project, and today, I'm excited to share that our plans are chugging right along!
Since our last communication, the train coaches have been transported to an off-site facility to be retrofitted with airbrakes to ensure they're safe for passengers. They'll also receive new electrical wiring for lights and a PA system.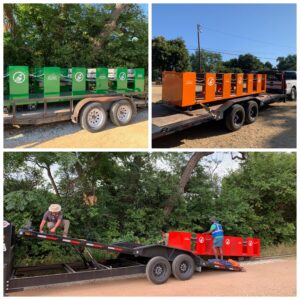 Later this month, we'll start working on making some track adjustments. Our hope is that if all goes well, the new and improved Zilker Eagle will enter the testing phase in late fall, with the train opening to the public shortly thereafter.

Again, you can expect to hear from us regularly as our efforts continue. In the meantime, if you have any questions, please don't hesitate to contact me at any time.
Colin Wallis
Chief Executive Officer
Austin Parks Foundation