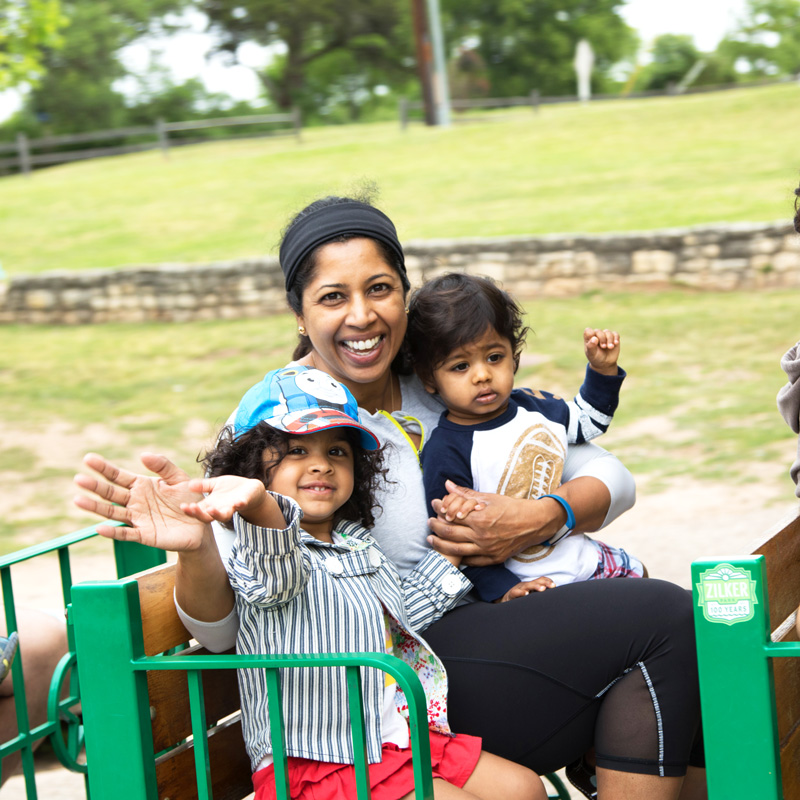 Restoring the Zilker Train
The NEW Zilker Train is here: the Zilker Eagle! Since 1961, a mini train has run in Zilker Park. The previous train, the Zilker Zephyr, went out of commission in May 2019. Like you, we were saddened by the closure announcement, and we understand the train has been an important part of Austin's past. With your help, we were able to ensure it's part of Austin's future.
Because of our partnership with the City's Parks & Recreation Dept., and nearly 30 years of proven results, we were contacted to help find an interim solution while Zilker Park undergoes a master planning process to build a new, long-term vision for the park.
We will operate the Zilker Eagle with proceeds benefiting Zilker Park, while the community has a chance to determine how the train fits into the new vision for the park and its future.
history of the zilker Train
60-year history of Zilker Park's beloved train
1961
The original Zilker Eagle takes its first trip around the tracks on April 22, 1961.
1996
The original Zilker Eagle takes its final trip around the tracks at Zilker Park after 35 years.
1997
The City of Austin hosts a "name that train" contest in January 1997. The Zilker Zephyr wins and takes the tracks for the first time!
2019
Track erosion due to rain causes the Zilker Zephyr to close down.
2020
Austin City Council asks Austin Parks Foundation to take over restoration and operation of the train while the Zilker Park Master Planning takes place.
2021
The new Zilker Eagle train name and brand is revealed. The fully-electric mini train is expected take the tracks Fall 2021!