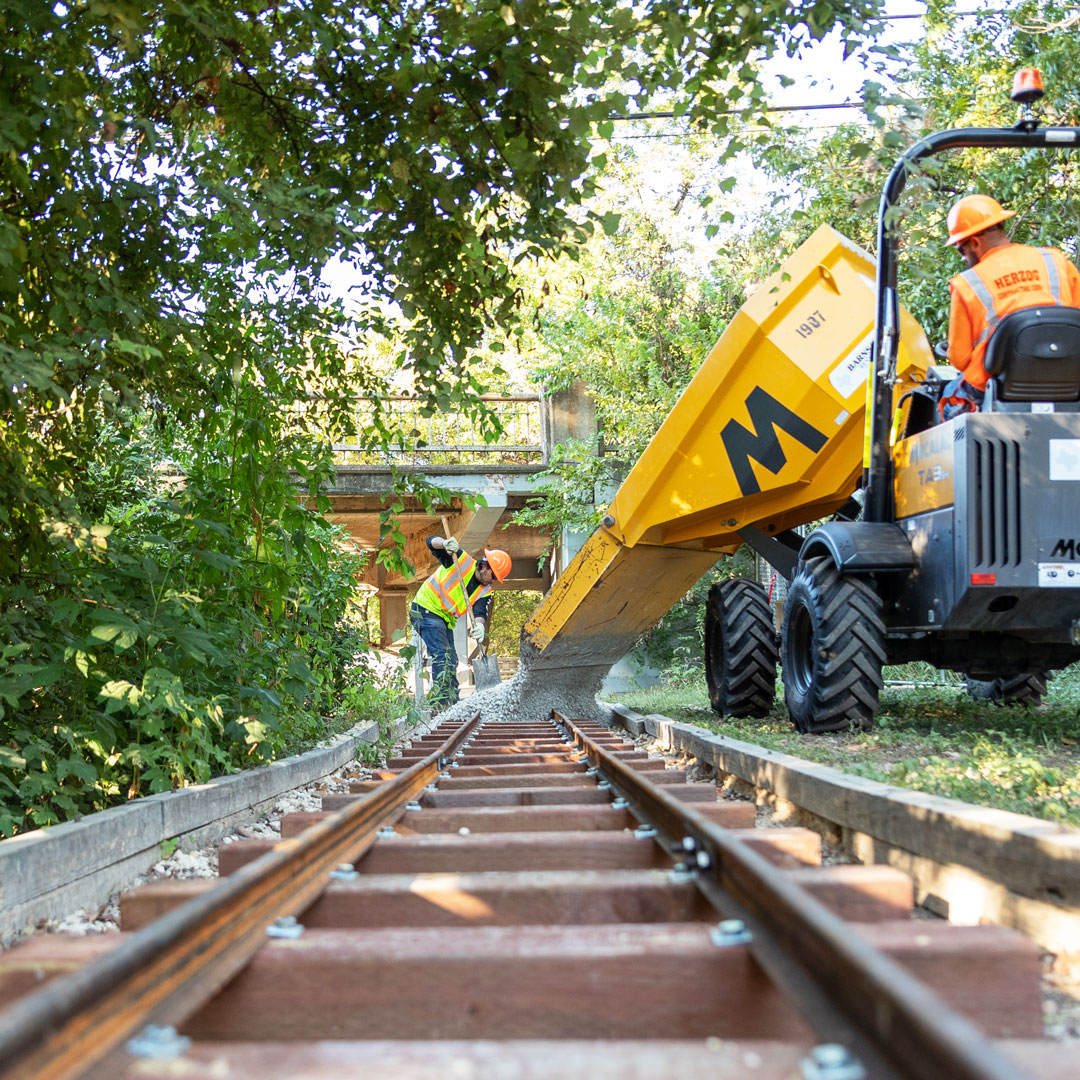 Support the restoration of Zilker park's mini train
The mini train at Zilker Park is one of the most beloved family activities in Austin. Since 1961, the train has taken children on an adventure around Zilker Park, past scenic views of Lady Bird Lake, the great lawn and the Zilker Playscape.
As we near the 60th anniversary of this gem, Austin Parks Foundation is proud to be taking the lead in restoring it to its former glory. Your gift today will help us ensure the train continues to create lasting memories for Austin families.
Sponsor the Zilker Eagle
Sponsorship offers brand building and access to engaged community members, plus digital and print recognition opportunities. Organizations seeking to gain exposure to families, visitors and those who are active in our community and outdoor spaces, will benefit.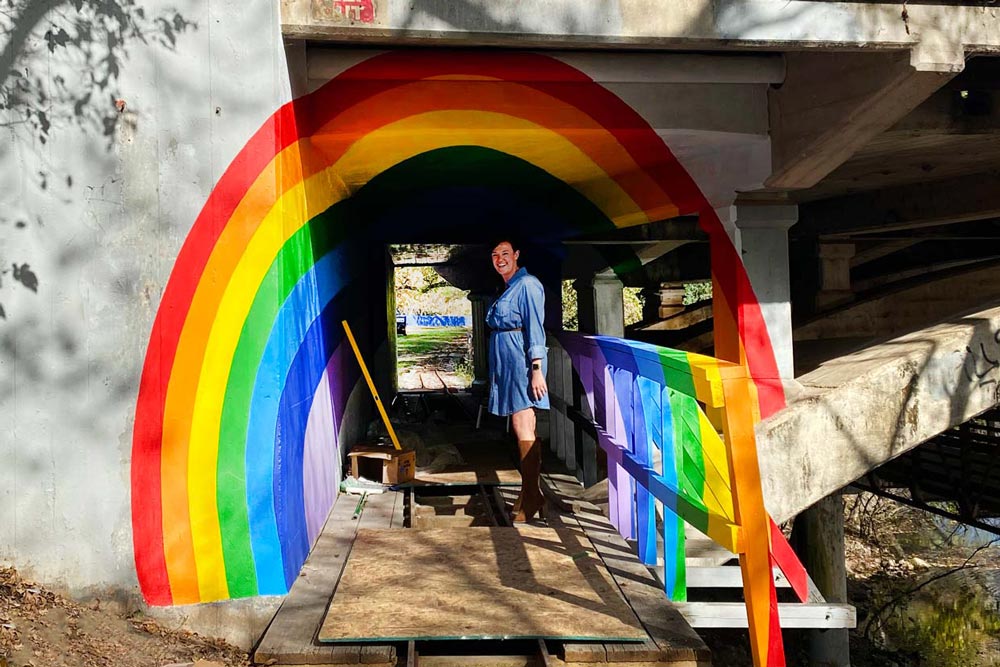 Restoring Fun
After the train closed in May 2019 due to untenable repair costs, the Austin City Council and Parks & Recreation Department asked Austin Parks Foundation to get a new train running as safely and quickly as possible. Financial support from our sponsors ensure the Zilker Eagle will remain operational for years to come.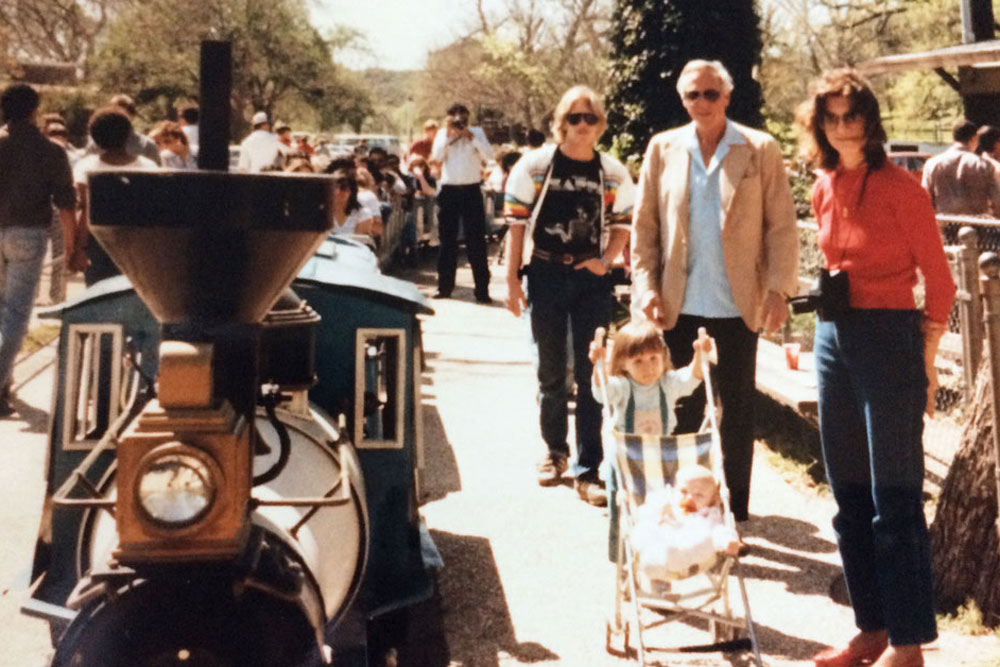 FAMILY TRADITION
Based on data from previous train operators, the Zilker Eagle is expected to see 3,425+ riders per week for a total of 175,000+ riders a year. Reaching Austinites and visitors alike, riders represent a wide range of demographics. We'll continue to focus on equitable access to the Zilker Eagle in everything we do.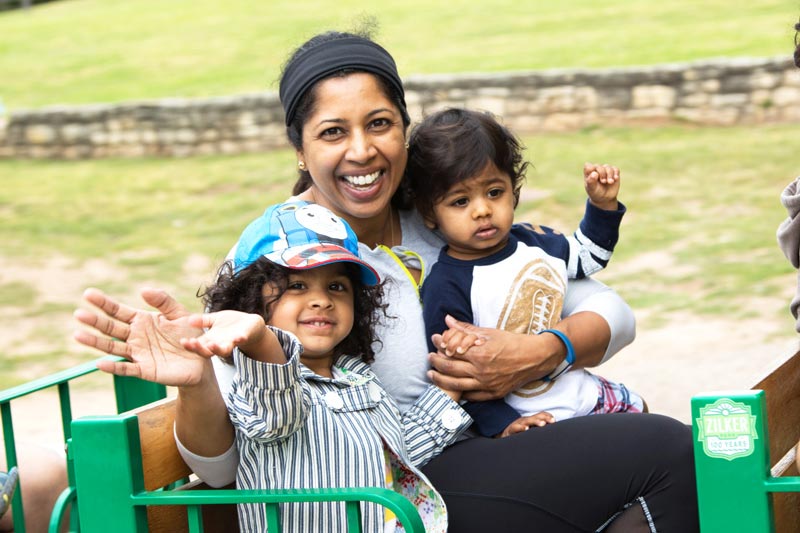 NEXT GENERATION
The Zilker Eagle is a dynamic new centerpiece of Zilker Park, bringing the children and families of Austin together for generations to come. New features include an electric powered engine, passenger cars with improved accessibility and upgrades to the train depot for a more inclusive experience for riders of all ages and abilities!
Our Donors
A huge thank you to our generous donors
Carolyn and Jack Long

Salma Manzur
Northern Trust
Austin American-Statesman
Austin Community College
District Television
Austin Wealth Management
Luke and Peni Ellis
Monica and Felipe Fernandes
The Giles Group

Bobbi Kommineni
Jen Ohlson
Alice Kleberg Reynolds
Foundation
The Robinette Family
Jennifer and Steven Smith
Henry Tippie
Michelle and Colin Wallis
Jessica and Greg Weaver
Austin Community Foundation
Rajiv Baja
Paige and Mark Blake
Russell Bridges
Kelsey Castellow and Joel Fluss
Aiden Cohen
Cory Laurel and Lydia Clay
Lyzz Donelson
Lisa and Matt Dow
Nicole and Travis Dunaway
Gay Erwin
Kiehn Family Fund
Gannett Foundation
Elaine and Rich Garza
Ashley and Neil Goldman
Annie and Ryan Gravelle
Joseph Gray
Rex Gore
Carole Jordan
Laura Joseph
Nahid and Ali Khataw
Susan and Stuart Laves
Vanessa and Matt Luckie
Adriel Meditz
Ian McAbeer
Renee Nieh
Rashed Islam and
Mayukh Parvin
Kemper Richardson
Caroline and Brian Smiley
Thomas Walsh
Helen and Sandy Watkins
Lori White
Sheri and David Wright
Bob Wynn