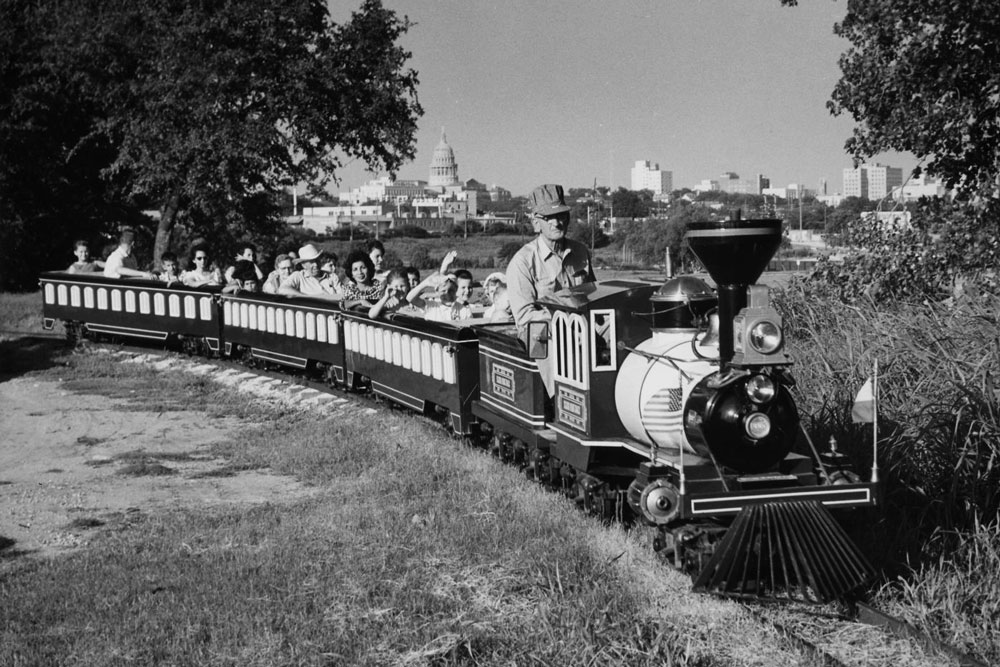 Lead Train Engineer
The Lead Engineer maintains and operates the Zilker Eagle by consistently following all safety rules, regulations, and procedures. The Lead Engineer will train Guest Services Conductors on train safety checks, maintenance checks and operating the engine. The Lead Engineer is responsible for enhancing visitor experience by providing friendly and engaging customer service in an amusement park setting.
Guest Services Conductor
The Guest Services Conductor is responsible for ticket selling, ticket taking, ensuring the train runs on time by promptly helping passengers board and disembark the train. They will assist guests and passengers with birthday parties, fundraising events, and private rentals. They will also serve as train engineer and operator in the absence of the Lead Engineer. This position assists the Lead Engineer with the overall execution of their operations.